Year 13 Music Recitals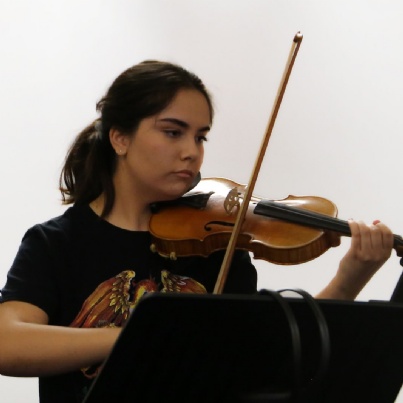 On the afternoon of Thursday 19th March, Lucy, Renée and Hannah completed their A Level recitals two weeks early, after a unanimous decision to have them recorded before any school closures. We would like to congratulate the students on their superb performances, which were full of musicality and expression, as well as their maturity in the face of an uncertain situation. The students also felt that, whether or not these performances will be submitted to the exam board in the future, they should be shared with the wider school community, both as a celebration of their achievements and for the "greater good", which is the hallmark of real musicianship.
Hannah - Hoe Down
Lucy - Vivaldi Allegro Sonata No. 7
Renee - Chopin Nocturne B major
Girls, we are so proud of you and everything you have achieved as young musicians, and we hope that your instruments continue to bring you joy for many years to come.
Mr Collet and Ms Stamoulis