Handmade items for NHS and Care workers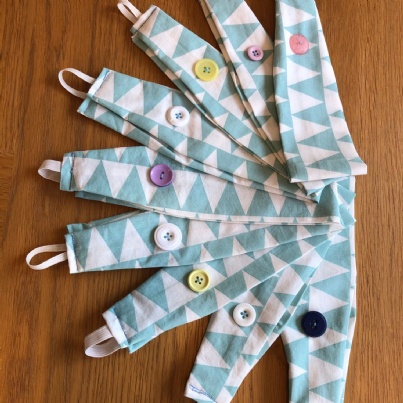 Sewing collective provide items for NHS and care workers
Year 13 student Hollie and Music teacher Ms Stamoulis are part of a sewing collective providing items for the NHS and care workers in the Midlands. Hollie has been sewing "kit bags" for nurses so that they can then wash their uniforms in the bag without the risk of cross-infecting their families' clothing. So far made, Hollie has made roughly 100.
Ms Stamoulis has been making headbands so that nurses and doctors who wear face masks can loop the elastic over the buttons rather than over their ears - they have all been getting blisters.
All of these home-made items have gone to various hospitals including the Queen Elizabeth, Good Hope, Burton and a COVID-19 testing pod in Derby.
We're so proud of both of you!