Skills Day: Saving the Seas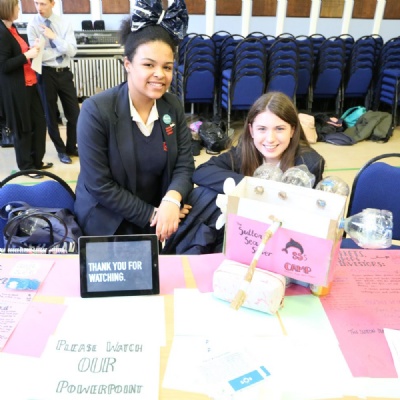 By Jasmine and Savanah - Year 8
On Thursday 25th January, Year 8 students participated in a Geography Skills Day to open their eyes to the major issue that is the amount of plastic in our oceans.
This is a huge problem and over 140 million tons of plastic is being thrown into our ocean each year; which is enough plastic to build 3 ladders to Mars! A whopping 91% of plastic isn't recycled and is instead floating in our seas. Currently, there is an island of plastic in our ocean which is roughly the size of Europe and since plastic takes over 300 years to biodegrade, the island will only get bigger if we don't do anything about this problem. Not only plastics, but microplastics (used in shower gels and conditioner) are also in the ocean and many animals are affected by this.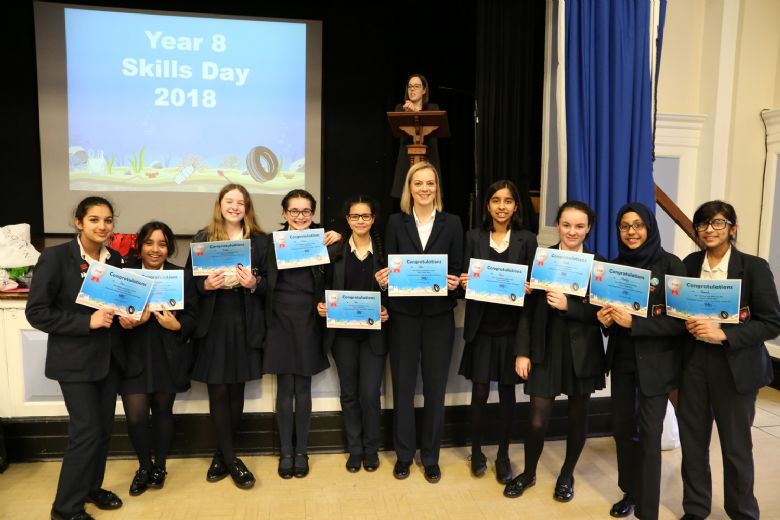 Also, microplastics are causing many problems to marine wildlife; many animals are mistaking plastic for food. Once they have swallowed the plastics- which contain many chemicals that are harmful to the animals- they die a slow and painful death. The Geography Department decided to base a Skills Day around this topic in order to raise awareness of this problem so that hopefully students begin to recycle more which could positively impact the amount of plastic being thrown into our oceans.
Our brief was to make a machine that could be used to help get plastic out from the oceans but also to come up with a potential campaign that would raise awareness of this issue. The day consisted of three main parts: researching about the problem, planning & creating a 'machine' and presentations, then finally presenting what they had made- even having it judged by the Headteacher! We were let loose in the school hall with three iPads per team and all the recycling we had brought from home ready to get creative for this good cause. Groups went all out making things such as posters, informative videos,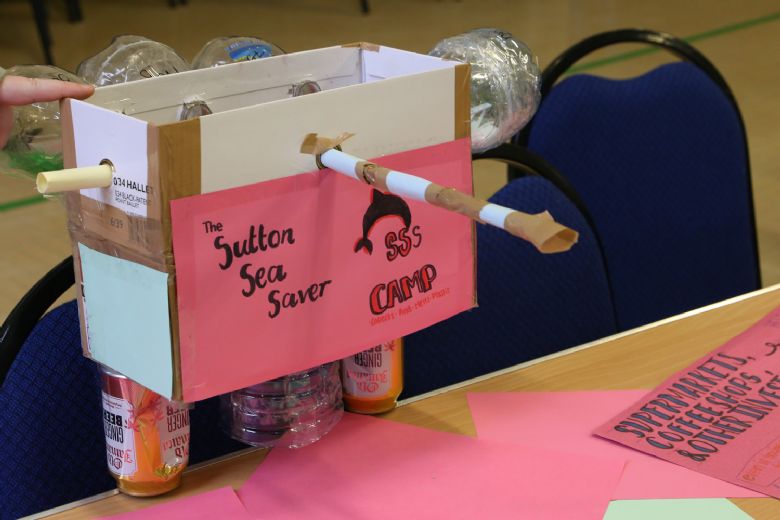 flyers, power points, even adverts. In the end for the pupil vote Delphinus (8SIM) Group 3 came first and for the Headteacher's vote, Pheonix (8LMC) won.
We also took the chance to refine our Skills for Success. Teamwork and planning were two skills that were definitely used during the day, but there were many more! Here are what some students have to say about their experience:
"Skills day was a blast!"
"It was really good, and I got to brush up lots of skills that will help me in my future"