Samaritans Marathon Walk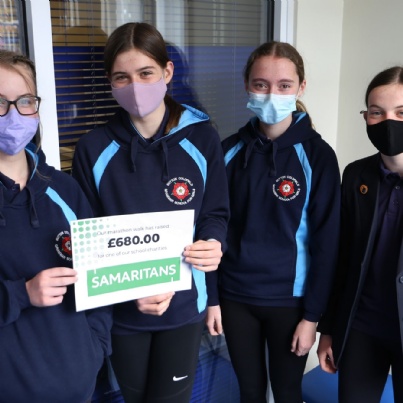 Four Year 9 students walk marathon to support school charity.
Earlier this month, four of our Year 9 students (Amelie, Frankie, Molly and Lauren) decided to walk a full marathon in order to raise money for one of the charities we support as a school.
As part of our Join the Dots school charity project, we've chosen to support 7 charities; Carers' Trust, Young Minds, Canine Partners, Samaritans, Stonewall, Women's Aid and Let's Feed Brum. Students can choose from these which they'd like to support.
Amelie, Frankie, Molly and Lauren all chose to donate their funds to Samaritans after clocking up a total of 26.21 miles around the route below and raised an amazing £680!