Symphony Hall trip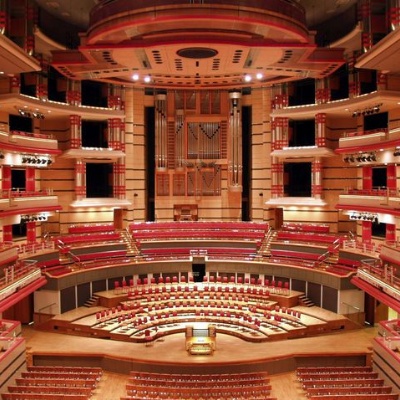 By Maiya and Harriet - Year 7
On 30th of January 2018, the Year 7 students of SCGSG had the privilege of travelling to Birmingham's Symphony Hall and the City of Birmingham Symphony Orchestra put together a grand show for all to enjoy.
The orchestra produced a timeline of different music over several musical time periods and you could easily tell the change in styles as the concert went on introducing the certain different instrumental groups of the orchestra. The whole show was swiftly kept on track by the narrator Tom Redmond and conducted by Michael Seal.
They played an array of musical pieces including: Vivaldi's Winter from The Four Seasons, Judith Bingham's Four Minute Mile (which the orchestra completed in 3 minutes 18 seconds!), Mozart's Sonata for 13 Wind Instruments, a movement from Beethovens Eroica Symphony, Brahms' Hungarian Dance No 1 and the Sacrificial Dance from The Rite of Spring by Stravinsky.
Symphony hall was opened on 15th April 1991 and to this day is still a marvelously grand building as shown in the picture.
In our opinion the show was a huge success and surprisingly enjoyable. We would highly recommend this and hope next year's Year 7 enjoy it just as much!