Extracurricular Clubs Fair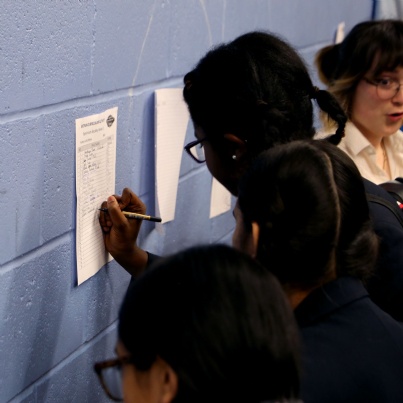 Students excited to sign up for new clubs and activities
On Monday 20th September, students from all years entered the Sports Hall in their droves as we welcomed the return of our annual extracurricular clubs fair. Last year's event was well attended, but due to the relaxation of COVID-19 restrictions, this time we had a significantly larger number of activities.
Among the clubs this year, it was a delight to see new additions such as the Music Department's new Swing/Jazz Band, K-Pop Dance Club, Year 8 Coding Club, Martial Arts and the Debate Club, as well as returning societies like BBC Young Reporter and Gardening Club.
At Sutton Girls, we are really proud that our students are driven to create groups that cater to the demands and interests of their peers, with the new Feminism Society (created and run by Year 12 student Grace) being a prime example.