English Schools Cross-Country National Finals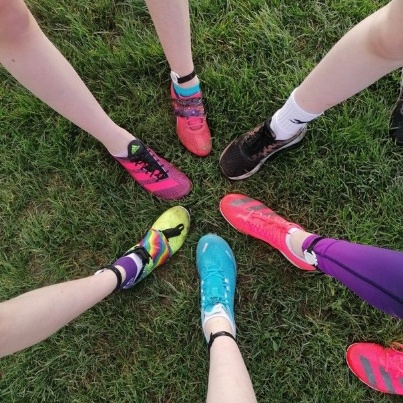 Students proud to represent SCGSG as national finalists
On Saturday 4th December, the Intermediate Girls team competed in the English Schools Cross-Country Cup National Final in Newquay, Cornwall. The team consisted of Francesca (10PDU), Olivia (10BTR), Charlotte (9RHU), Evelyn (9JBO), Bethan (9FHE) and Emily (9MDC).
The race was very competitive with many a collision in the frantic start. Luckily, even though some of us fell, they were able to get up and keep running. The course planner made sure they squeezed as many hills into the final as possible, even starting us with a hill within a few metres of the start! The total distance was 3km, battling very cold and windy Cornish weather. The standard of the runners was incredibly high with the first person finishing with a time of 10 minutes 45 seconds! Sutton Girls' first finisher was Francesca in 46th with an incredible time of 12 minutes 14 seconds. Next came Olivia in 89th followed closely by Bethan in 96th. Emily was 112th followed by Evelyn and Charlotte coming 144th and 150th respectively.
Our journey to Nationals was incredible with us winning the first round and the regional final. The results for the first round were as follows: Olivia (1), Bethan (2), Emily (3), Evelyn (4), Charlotte (6). The results for regionals were: Francesca (6), Olivia (12), Bethan (13), Emily (29), Evelyn (57), Charlotte (58).
Around 6000 plus schools entered to this competition and Sutton Girls came 24th overall! It was an amazing experience, and everyone gave their best, on a challenging course! We were proud to represent the School as national finalists!
Thank you to Miss Hughes and Mrs Tunstall for enabling us to have this unique opportunity.