Masked Reader challenge for World Book Day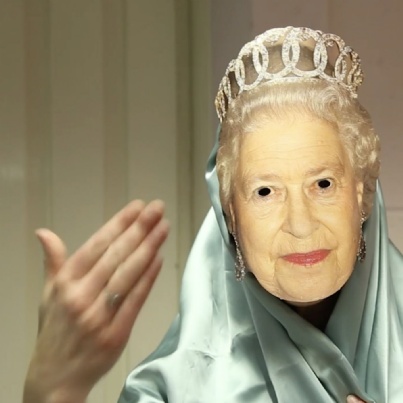 For World Book Day this year some of our staff members donned a disguise and read extracts from popular books and poems.
The students had the task of guessing all 15 readers behind the masks to earn character points and certificates. It wasn't as easy as you might think!
We had an amazing 252 entries for The Masked Reader challenge! A huge thank you to everybody that helped to make it happen; showing it in class, had a go at guessing or discussed it with the students.
A very special thanks to our Masked Readers, who were revealed as…
Miss Hewitt - How we Fall Apart by Katie Zhao
Mr Collett - The Graveyard Book by Neil Gaiman
Mrs Appleton - Saw my Teacher on a Saturday by David Crawley
Mrs S. Hart - Infinity Reaper by Adam Silvera
Miss Silcock - Cinderella is Dead by Kalynn Bayron
Mrs Bubb – The Hitchhiker's guide to the Galaxy by Douglas Adams
Ms Hobson - Undercover Princess by Connie Glynn
Mr Maguire - Percy Jackson and the Lightning Thief by Rick Riordan
Ms Wilcox - The Boy at the Back of the Class by Onjali Q.Rauf
Mrs Hardy - Monsters of Rookhaven by Patrick Kenny
Mrs Campbell - Christmas Carol by Charles Dickens
Miss McGivern - Frankenstein by Mary Shelley
Mrs Mahoney - Knocked out by my Nunga- Nunga's by Louise Rennison
Mrs Greaves - How to Look for a Lost Dog by Ann M. Martin
Mrs Gale - The Hunger Games by Suzanne Collins
We hope that our students enjoyed this challenge as a taster for our upcoming Literary festival in June.