Matilda the Musical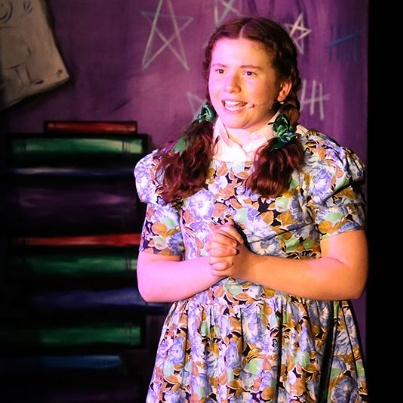 I had the honor of playing the lead role of "Matilda" in our school production of "Matilda the Musical" this year! As this was my first ever show (I started school during the pandemic), I didn't really know all that much about what the school show was like and what it meant to the school community. I also had no idea just how many hours we put into the rehearsals and practice time that were needed to make such an amazing show!
Opening night was such an experience. Even though our first "real" performance was in front of an audience of primary school children, it was such a thrill to perform in front of parents, friends and staff!
But of course, none of this could have even been possible without the amount of energy and time our fantastic Drama teachers, Miss McGivern and Mrs Downie, put into producing this show and all the staff and students dedicated themselves to the show.
This was such a fun opportunity and learning curve for me! I can't wait to see what is in store for next year! If you haven't thought about auditioning yet, I think you should try!
By Ruby in Year 8
(played the leading role of Matilda Wormwood)