UNiDAYs Student Women of the Year 2022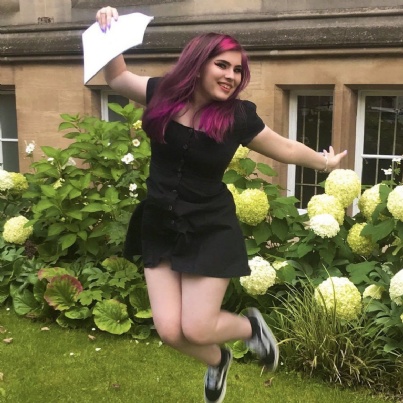 Gaia Cawley, a student here at Sutton Girls between 2011-2016, was recently announced as one of the 6 winners in the global competition: UNiDAYs Student Women of the Year 2022!
Some background on the competition itself: Open to all female-identifying students, the competition builds on this year's International Women's Day theme of #BreakTheBias, and focused on individuals who are breaking it down to build it better and succeeding, putting a spotlight on those doing so to inspire others to follow.

Each participant was required to post a short 60-second video, showcasing how they have been breaking boundaries, and outlining their plans for how they would spend the £10,000 grant to further their impact. Entrants were judged based on the content and creativity of the video, how well they explained how and what they are changing/contributing, how candidates will use the £10,000, and to what extent their project is breaking boundaries, and making the world a better place.
On the back of an extremely tough first year at university, Gaia started her YouTube channel 'Gaia Rose' to document her journey from undergraduate to PhD in a completely unapologetic way, but also offer resources to make the idea of university and education accessible to all.
Currently in her fourth year studying Psychology & Criminology at Nottingham Trent University, Gaia has recently been offered a place by the University of Cambridge to study her postgraduate degree!
We would like to congratulate Gaia on such a fantastic achievement and thank her for sharing her news with us, we wish her all the best for the future.