European Day of Languages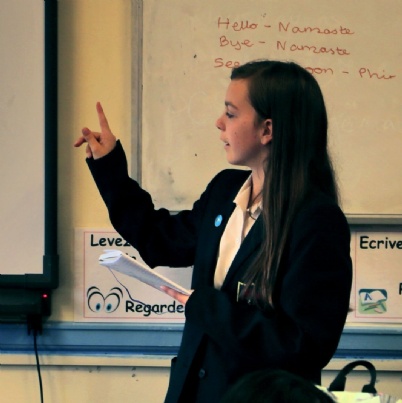 Bonjour, Buenos días, Guten Tag, Γειά σου, Olá, Ciao!
It's European Day of Languages today, and we're showcasing the importance and the diversity of all languages.
In form time this morning, students across the school shared their skills and knowledge with their classmates through little taster sessions. In Year 7 for example, students in Miss Pugh's form gave us in insight into Hindi, British Sign Language and Bengali!