Year 8 student competes in WMAS inter-county tournament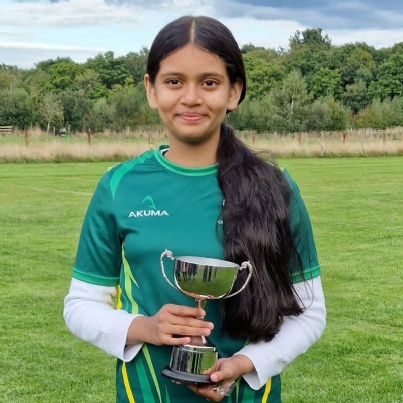 Nuha's continued success in archery competition...
In our July newsletter, Year 7 student Nuha wrote about her incredible experience at the Grand National Archery Meeting in Newport, Shropshire. On Saturday 24th September, Nuha, now in Year 8, represented Warwickshire County in the West Midlands Archery Society, Inter-county tournament.
She worked very hard through the competition and managed to secure first place as well as being one of the 6 top scorers for the team.
Well done Nuha!