Year 12 London Trip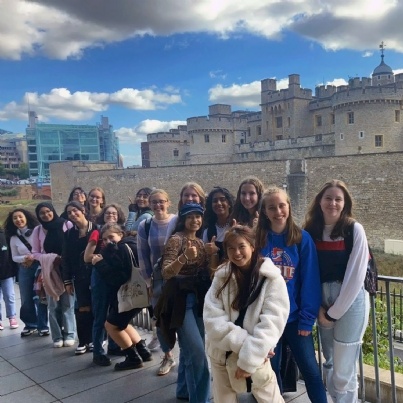 The Year 12 London/Oxford residential returns after 3 years!
Having only joined the school in September, this trip allowed me and my classmates to further build on the relationships with one another. Upon arriving in London on Thursday morning, we split up into small groups and headed off to various destinations, including the Tower of London.
We were also allowed some free time, which meant we could explore the city ourselves and go to places where we had our own particular interests, like the Natural History Museum, which was remarkable! To make sure the whole day ran smoothly, we all had to regroup at a certain time, which put all of our communication (and time management) skills to the test to make sure we all got to our meeting point at the right time so the final part of the day could commence…
Last but not least (and the part which I enjoyed the most) was heading to the West End for The Lion King! Although we were all exhausted after a long day, the show was amazing. I think I speak for everyone when I say that we all enjoyed it so much, we almost forgot it was about 10pm at the time we are watching it as we are still so energetic during the time!
This two-day trip was ending too fast and I enjoyed every minute. I would definitely recommend this trip to any Year 11 looking to join the Sixth Form!
by Nitalie in Year 12