CyberFirst Girls' Competition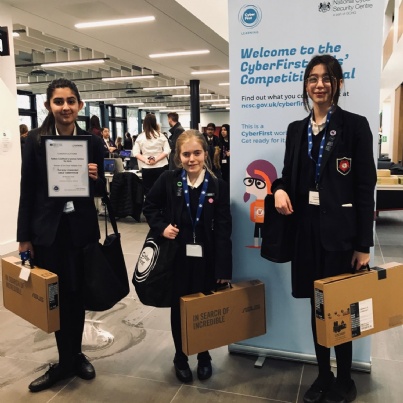 Incredible success for Year 8 students at CyberFirst Girls' Competition
On Saturday 4th February, Year 8 students Bethany, Yasmin and Sara were crowned West Midlands Champions of the Cyberfirst girls' competition, which took place at Warwick University.
Over 8700 girls took part (including 48 students in Year 8!).
The competition is organised by National Cyber Security Centre (NCSC). They won a laptop each and an all-expenses paid trip to Belfast to take part in an champions award dinner!
Well done all, we're so proud of you!