ABRSM High Scorers' concert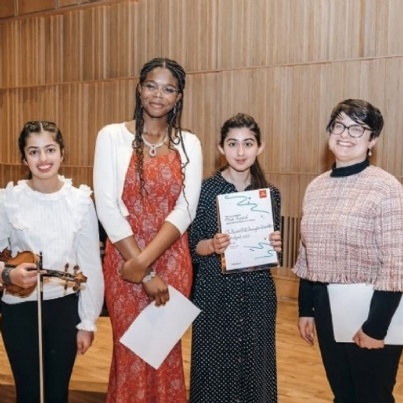 Year 8 student Sara tells us about her performance at the ABRSM High Scorers' concert...
During the Easter term I was invited to play piano in the ABRSM High Scorers' concert at the Royal Birmingham Conservatoire. High Scorers' concerts give young musicians who score highly in their practical exams an opportunity to share their performances with a wider audience, including fellow musicians, teachers and family. I felt privileged to be invited to play and chose a piece from the current ABRSM Grade 7 syllabus called Twilight, which was one of the 3 pieces I had played in my last ABRSM exam.
During the concert I not only had the opportunity to perform my own piece in a beautiful recital hall but also listen to the performances by other talented musicians who played different instruments, pieces and grades. These musicians included two of my peers from SCGSG: Tara from Year 7 and Nifemi from Year 9, who both played awe-inspiring and moving violin pieces.
Although the concert was initially nerve wracking, it was an extremely rewarding and enjoyable experience.

Sara in Year 8