Year 12 Higher Education Evening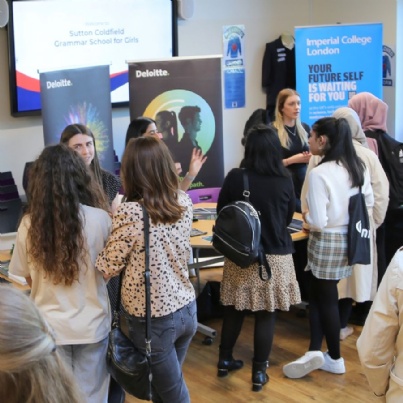 Students engage with guests about futures after Sixth Form.
We had such a positive atmosphere on Monday night for our Year 12 Higher Education event, sharing information, options and career insights for life after Sixth Form.
Students were first introduced to the potential opportunities available during a brief talk with Mr Charles, Head of Sixth Form, and a run-through of the Early Entry process by Ms Hobson.
Thank you to University of Birmingham, Lancaster University, Falmouth University, Deloitte, MHA and all the other providers that joined us, as well as the former students that represented them. It was a wonderful surprise!
On 6th July, we will be holding our Careers Fair in school where all students have the opportunity to speak to employers and representatives from universities and other training institutions to discover more about a wide range of careers and opportunities.