Culture Day at SCGSG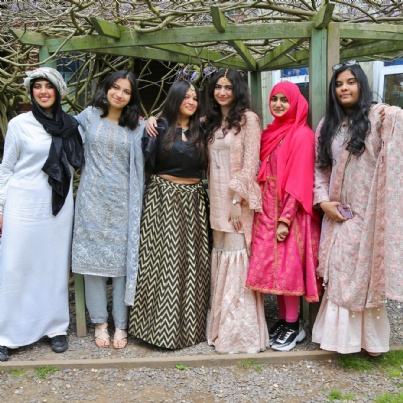 School celebrates culture through special non-uniform day...
In school on Friday 5th May, students have dressed in outfits that celebrate Culture. It was a fantastic day with a wide range of outfits and cultures on display for the whole school community to learn about.
Students and staff alike took part and dressed up, sparking engaging conversations around an individual's culture and heritage, and what certain colours, fabric, prints and items of clothing means to them.
The day was an ideal example of where students have shown our character strength of Respect, beginning to appreciate how our culture and background shape our views and perspective of the world.