Careers Fair - June 2023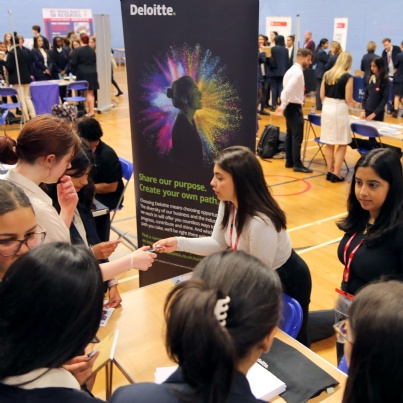 Students in Years 9, 10 and 12 enjoy packed-out careers fair.
With university courses, apprenticeships, work experience and more from the likes of Universities in Cardiff, Doncaster, Durham, Keele, Leicester and Wolverhampton, plus companies such as Deliotte, MHA Macintyre Hudson, Birmingham and Solihull NHS Training Hub, National Grid, Royal Air Force, and Willmott Dixon Interiors.
Our students have thoroughly enjoyed the opportunities on display, as well as the chance to have professional conversations with providers and find out more about life after Sutton Girls.
It was also a delightful surprise to see a number of former students that came in today to represent their respective employers, giving invaluable advise about their experiences as well as being a positive example of what our students go on to achieve!