Fund Raising Success for Refugee Charity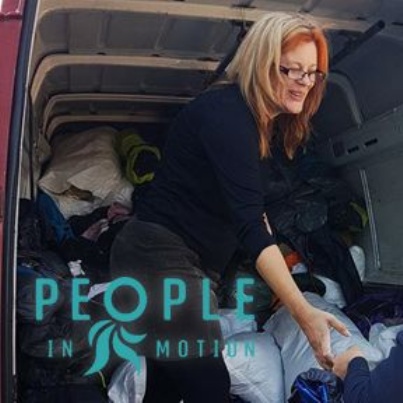 Students raise money for People in Motion, which provides aid for displaced individuals
Before half term, our Student Well-being team organised a non-uniform day with the intention of raising money for their chosen charity, People in Motion. Some of our Sixth Form students really got into character as they chose to dress as members of the Suffragette movement.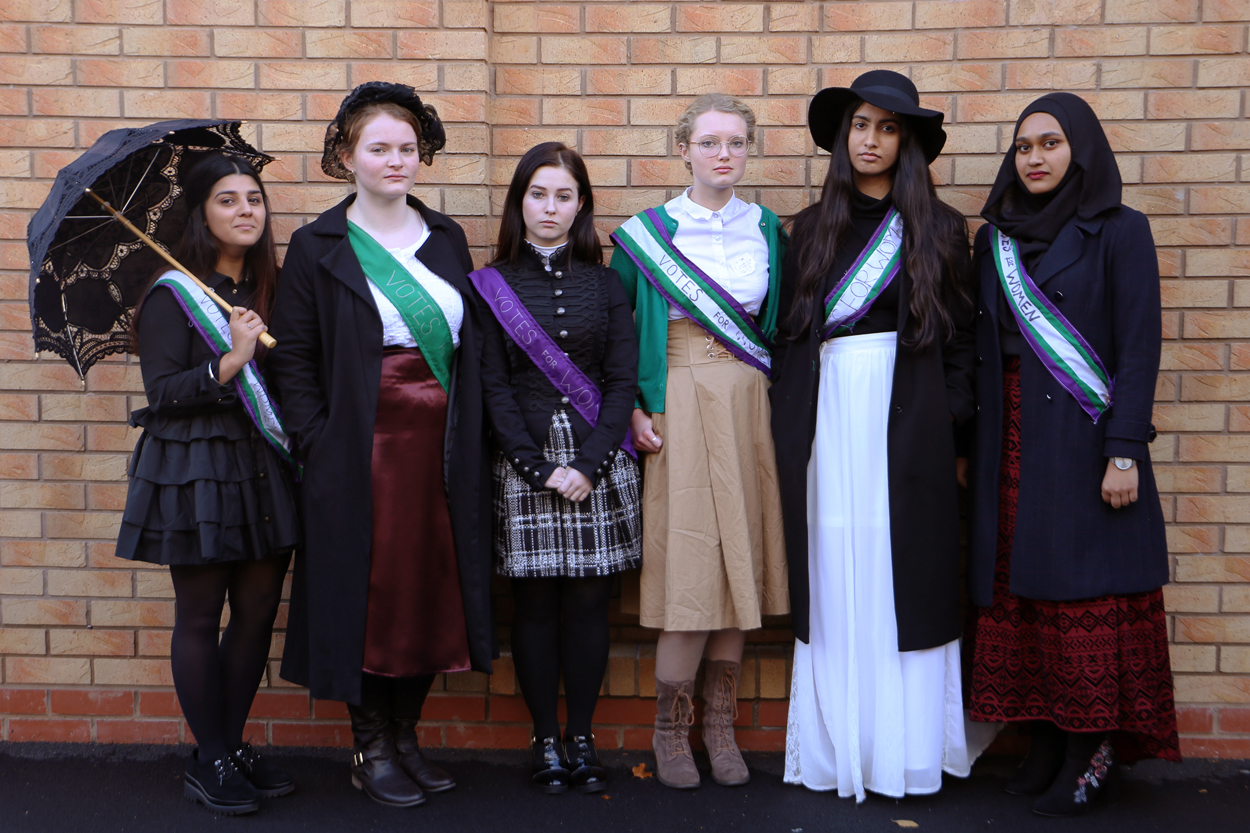 People in Motion: Providing aid to displaced people.
Since September 2015, People in Motion have been actively involved in sending aid throughout Europe for distribution to refugees travelling in search of a safer life. Providing many large vans filled of clothing, tents, blankets and food which have been loaded onto shipping containers bound for Syria and Greece.
The charity have also sent many volunteers over to refugee camps in France and Greece to help distribute donations and provide shelter for people there.
Although they are only in their third year of operation, the amount that they have managed to achieve in such a short period of time is inspiring.
Fund Raising
During a whole-school assembly this morning, our Senior Student Ambassador for Charity and Well-being, Maryam, presented a cheque for £1027.53 to trustees David Bland and Anna Brook.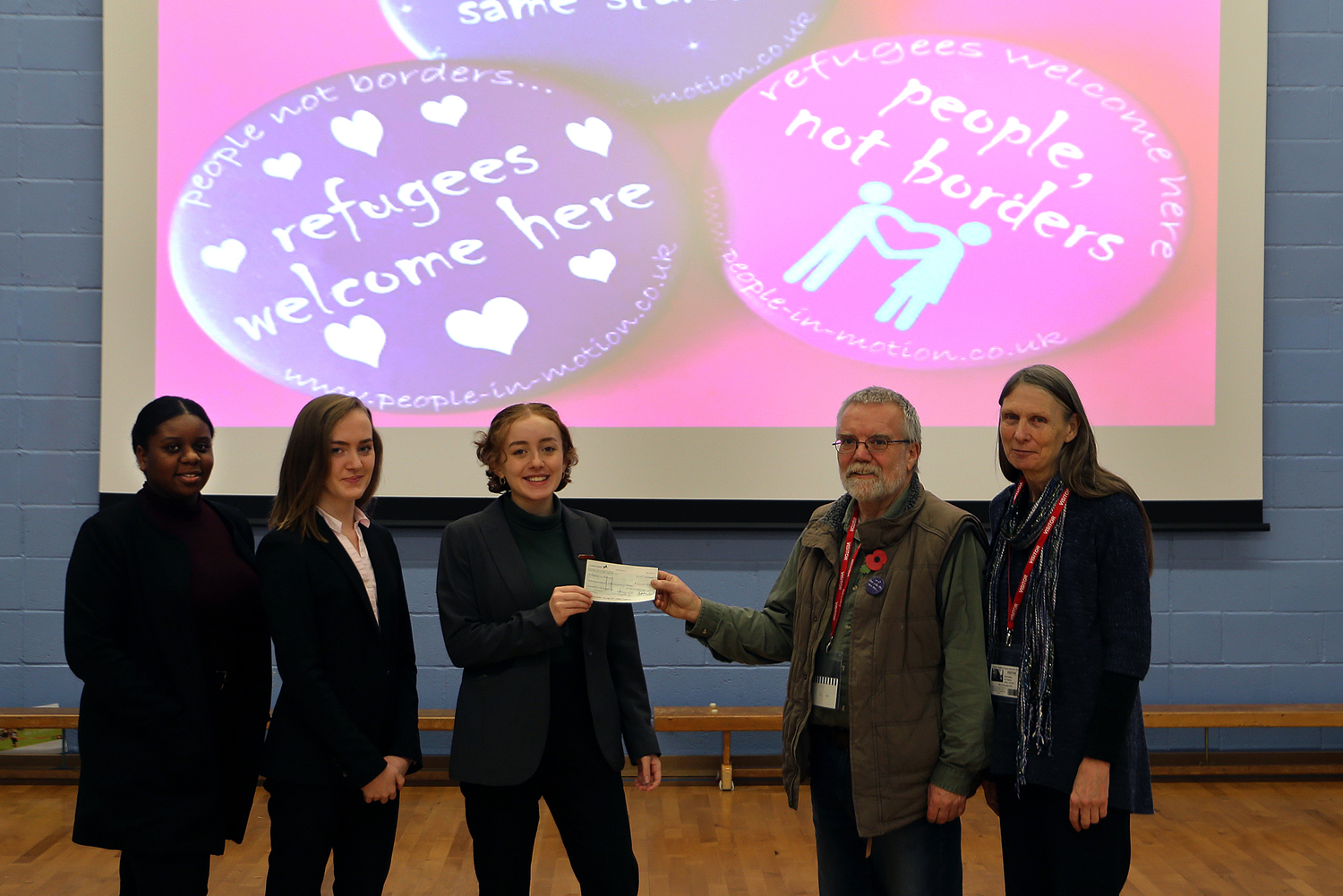 Thank you to all who gave so generously during the non-uniform day. There will be several collection dates for donations for the winter season, items which are most needed include:
Sleeping bags, blankets, new underwear, warm & waterproof coats, walking boots/trainers, hats/gloves/scarves and pop-up tents.
The first collection will be on Wednesday 21st November.