Year 7 Football Tournament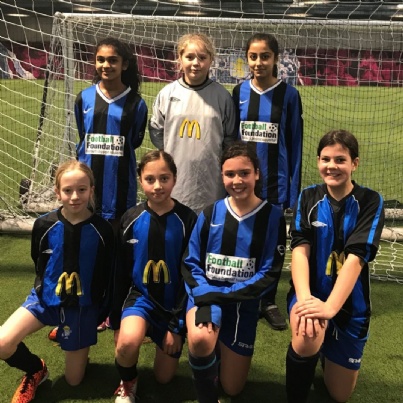 The tournament took place at Aston Villa Training Centre.
On Wednesday the 28th of November a small squad of Year 7 girls attended a football tournament at the Aston Villa Training Centre. The group included girls from a range of forms and was a fantastic chance for us to get to know each other.
The format was 6 vs 6 and we played against six teams; winning four, losing one and drawing one giving us 15 out of a possible 18 points. This meant that we came second only to Streetly who beat us on an eight goal difference. Everyone played really well and we were unlucky not to go through.
Well done girls!