Sports Day at SCGSG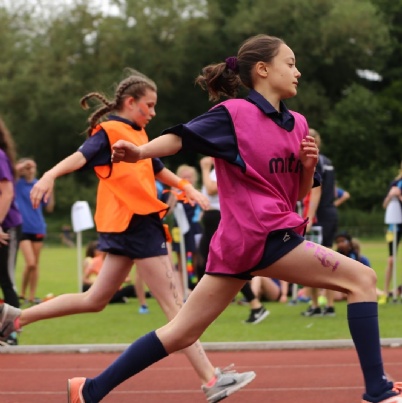 For students, it started like most regular school days; entering the building at 8:45am and heading to registration. On the July 10th though, there was a lot more glitter and sportswear involved because once the clock struck 9 am, the entire school made its way down to Wyndley Leisure Centre for our annual Sports Day.
Banners, flags, glitter, face paint and inflatables all played such a key part in each House expressing themselves and supporting one another in highly competitive and fun day.
Students competed in a variety of track and field events; when they were not participating in the athletics themselves, they were involved by cheering on competitors from their house. The final event was the staff relay, which was as popular and competitive as ever!
The dedication and spirit of students and staff alike made for an absolutely electric day.