Open Evening - September 2023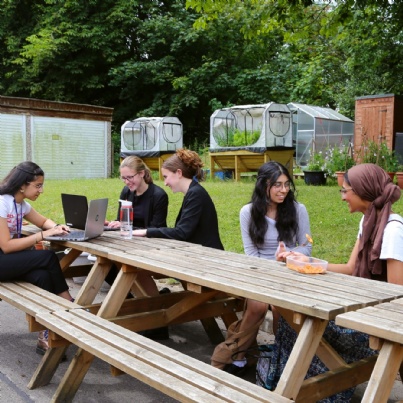 We are delighted to be holding an in-person Open Evening on Wednesday 27th September 2023 families of students who are looking for a place at our school in September 2024.
Our evening is split into three sessions;
Session 1 – 4:00pm to 5:15pm
Session 2 - 4:45pm to 6:00pm
Session 3 - 5:30pm to 6:45pm
Each session will begin with student-led tours of the school, alongside the option of self-guided tours, so you can explore the site at your leisure. You will be able to meet staff and students, see our different subject areas, and many of the extracurricular activities on offer.
Afterwards, there will be a presentation given by the Headteacher, current Year 8 and Sixth Form students.
When attending, please use local car parks (Holland Road, Duke Street and Upper Holland Road are the closest) and park with consideration for our neighbours, there will not be any visitor parking on site.
We look forward to meeting you!