SCGSG Library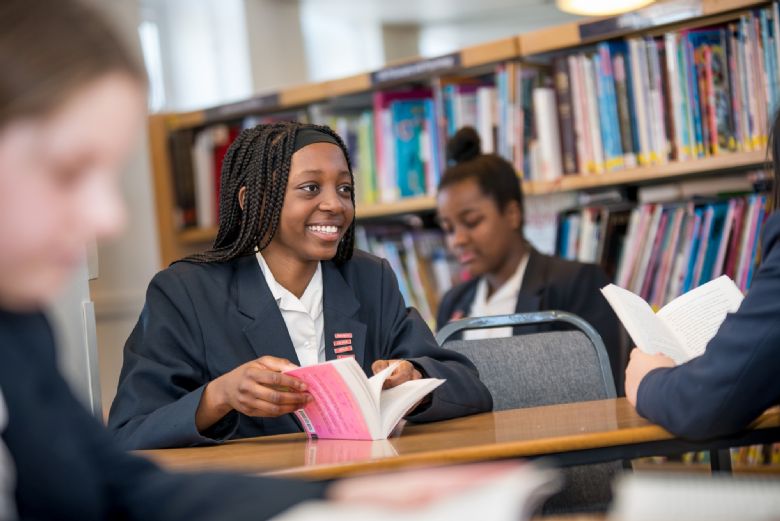 Welcome to the Library
Discover your next favourite book!
Our library contains over 15,000 resources. Open from 8.30am until 4.30pm every day, our library offers the following:
A fiction room with a large selection of books, including classics, manga, historical and contemporary works
Non-fiction resources to support research, independent learning and study
16 laptops for student use within the library
Online access to our 'Oliver' library cataloguing system. Renew, reserve, review, and search for resources, check your account, place reservations and request books online by adding them to your basket.
DVD catalogue
'Add a book to the library' request form. Is there a book that we don't have that you would like to see in the library? We always try to accommodate student requests where possible. Does your favourite author have a new book coming out? Make sure we know about it!
Reading challenges and competitions throughout the year
Dedicated 6th form mezzanine study area and fiction section
An opportunity for students to become library helpers
After school access for study until 4.30pm.
In Year 7, students take part in a library project lesson each term with opportunities to develop their library skills and earn rewards.
eBooks and Academic Journals
We now have eBooks available to students, via the Wheelers ePlatform app. Students can log on with their school ID to access over a 1000 books on their devices.2 eBooks can be borrowed for 2 weeks at a time.
We also have access to thousands of academic journals via JSTOR.
Literacy Festival
At Sutton Grammar School for Girls, we love to celebrate literature through our annual literacy festival each year in the summer term.
In previous years we have hosted many author events and have been visited by Holly Smale, Cathy Cassidy, Bali Rai, Robin Stevens, Emma Carroll, Teri Terry, Joss Stirling and Tanya Landman. The Literacy Festival has also involved fantastic events such as The Sutton Girls Book Bake Off, The Mad Hatters Tea Party, Scholastic book fair; book themed scavenger hunts and a Readathon, as well as various workshops and competitions.