SCGSG Library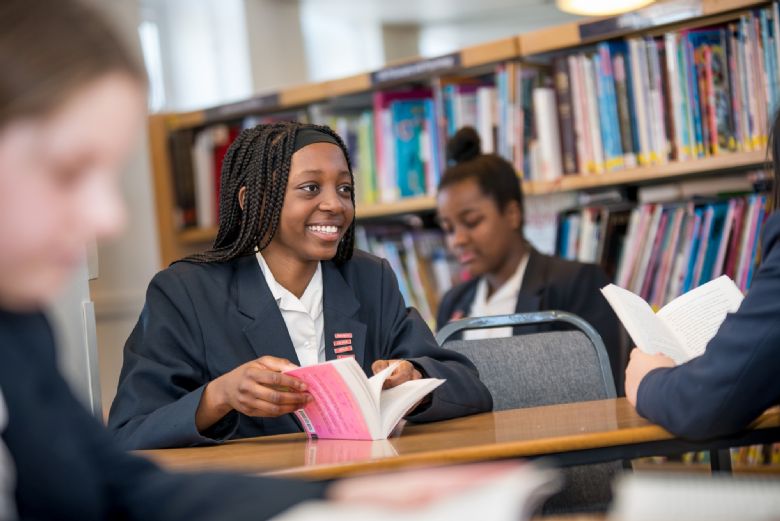 Welcome to the Library
Our library contains over 15,000 resources. Discover your next favourite book!
Open from 8.30 until 4.30 every day, our library offers the following:
A fiction room with a large selection of books, including classics, manga, historical and contemporary works
Non fiction resources to support research, independent learning and study
16 brand new laptops for student use within the library
Online access to our 'Oliver' library cataloguing system. Renew, review, or search for resources, check your account and place reservations
DVD catalogue
A 'request a resource' facility for students, in order to let us know what they would like to see added to the library. We always try to accommodate student requests where possible!
Opportunities to take part in reading challenges and competitions throughout the year
Dedicated 6th form mezzanine study area and fiction section
An opportunity for students to become library helpers
In Years 7 & 8 all students will also take part in a library project lesson each term, with opportunities to earn Skills Points and prizes.
Literacy Festival
At Sutton Grammar School for Girls we are proud to celebrate literature by holding a literacy festival each year. In previous years we have hosted author events with Holly Smale, Cathy Cassidy, Robin Stevens and Tanya Landman. The Literacy Festival has also involved fantastic events such as The Sutton Girls Book Bake Off, Mad Hatters Tea Party, Scholastic book fair, book themed scavenger hunt and the Readathon, as well as various workshops and competitions.
Please follow the link below to take you to the Library site - Oliver