Year 12-13 Curriculum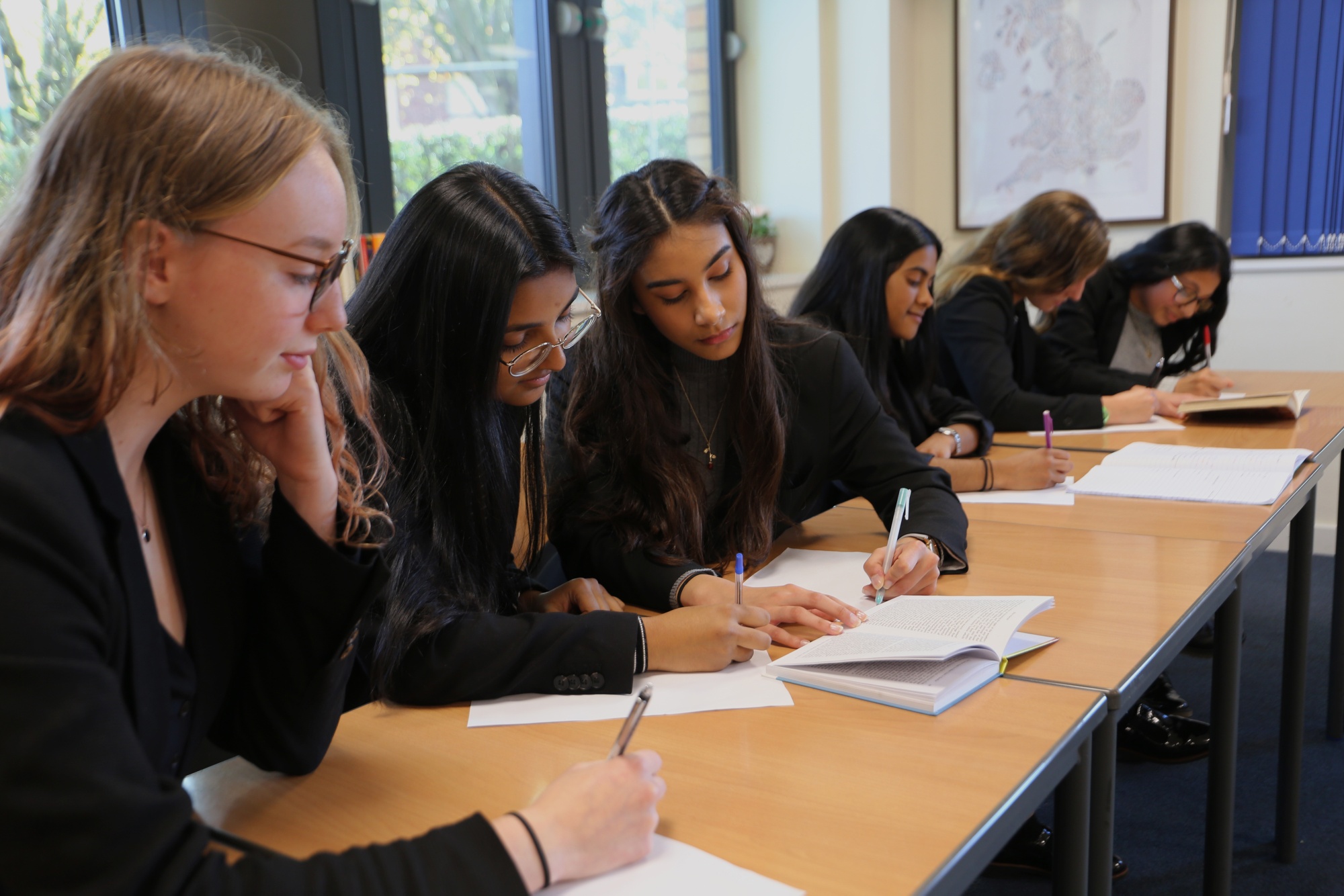 Students choose from a wide range of A-Levels at Sutton Coldfield Grammar School for Girls. Most students study 3 A-Level subjects, some study 4, and all students have the opportunity to complete an Extended Project Qualification (EPQ) during Year 12. In addition to the academic curriculum, there is also a Skills and Choices curriculum in which students experience a varied programme of PSHE, visiting speakers and support in making decisions for their next steps after sixth form. There are also weekly well-being sessions.
A Levels
A Level subject information is available to download here.
Extended Project Qualification (EPQ)
The EPQ allows each student to embark on a largely self-directed and self-motivated project. Students choose a topic, plan, research, and develop their idea. Students must also record their project process in their project process in their production log. The process of recording and completing a project is as important as the finished essay. Both the production log and product will be assessed.
Many universities believe that the EPQ offers an unparalleled introduction to the skills needed for students to thrive in Higher Education, including the development and application of decision-making skills, problem-solving skills, initiative and enterprise as well as extending planning, research, critical-thinking, analytical, synthesis, evaluation and presentation skills.
EPQ titles have included:
Are there more than two genders?
How far can it be argued that the quality of diagnosis and treatment of Alzheimer's in the UK varies due to ethnic minority status?
Was the Lehman Brothers collapse avoidable? Are we still at risk or have economists learnt from the crisis?
Will the human race ever travel through time?
Are the aesthetics of a building compromised when priority is given to eco-friendliness over visual appearance?